We homeschool in  the main living area of our house – the kitchen and family room. Which means that those rooms often look more like a school room than what they are intended to be.  I have tried to streamline the clutter over the years but still struggled with the school decor.
One of my favorite tools is the desk apprentice. At first glance, it appears quite pricey. Which kept me from making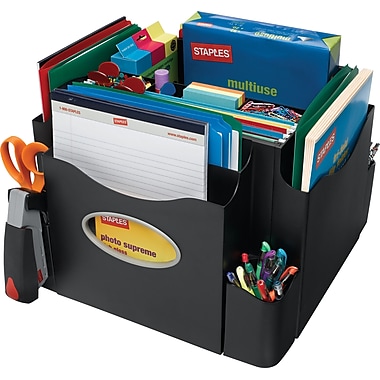 the investment for a long time.  Finally, with coupon in hand, I made the plunge. That was two or three years ago.  It simplified my life immensely.  The only downside – it is big! And there was no hiding it.  I had it on my file cabinet next to my desk. (I don't have any incentive to show you this – I just really like it.)
Then one day a few weeks ago – I had this brainstorm of an idea.  What if it would fit in the hope chest right behind my chair? Not only did it fit perfectly, but I was able to add a file organizer with projects I am working on as well as a spray bottle and cloth to wipe my desk off.
It has actually stayed that organized and clean for over two weeks both my children and me using it.  That's nothing short of a miracle.  And best of all? At the end of a school day, I can put all the papers and stuff from my desk into the chest, close it up and have a clean, non-homeschool looking home.  Not that having a homeschool looking decor is bad – just not what I was going for.